News
|
Tickets
|
Events
|
Master Classes

Berest in the News
Celebrating Olga Berest 2020
HEARTS PW We are thrilled to be honoring the incredible Olga Berest at our Red Party on February 13th at Gym at Landmark on Main Street. As the founder and director of the Berest Dance Center, Olga has helped introduce dance to so many over the years, with over 100 classes, a faculty of 12 and a roster of guest artists. Her passion for dance, as well as education is inspiring. Join us to honor Olga and her accomplishments!
For more details click here
Congratulations to Julia! Named Scholar Artist 2017-2018
Julia Gurlitz , the daughter of Linder Nutter and Dan Gurlitz, and a senior at the Berest Dance Center, was named one of 18 Long Island Arts Alliance Scholar Artists for 2017-18. The award recognizes high school seniors with superior academic achievement and demonstrated excellence in their chosen arts discipline. Nominees were required to submit a portfolio of their work and were also evaluated by an essay. The selection committee – composed of arts educators and professionals from each discipline – presents recommendations to a steering committee for the final selection of each month's student honorees. Julia's award and bio will appear in a March 2018 issue of Newsday.
Congratulations to Elena! Named Scholar Artist Award of Merit 2017-2018
Elena Sundick, a senior student at the Berest Dance Center, is the recipient of the Long Island Arts Alliance Scholar Artist Award of Merit. This award recognizes both talent and academic achievement of a select group of high school seniors across Long Island. She was recently a featured dancer in electro-pop singer EZI's animated music video,"Dancing in a Room," and she is the New York Ambassador for The Dallas Dance Project. Elena will be attending the University of South Floriday's School of Dance for Fall 2018 as a dance major.
Berest Dance Center is ranked the number 1 Dance Studio in the North Shore of Long Island.
Thank you to all who voted for BDC!

2016 The Berest Dance Center celebrates its 40th year serving Port Washington and communities throughout Long Island. Olga Berest was recently interviewed and featured in the below magazine.
What an honor to have the Berest Dance Center on its cover!!
Read about us in Port Washington Magazine here
We are so proud of you. Read about Brooke in Newsday

2017 Berest Dance Center partners with Tilles Center of the Performing Arts . What an extra-ordinary resource for our students
Read about us in Port Washington Times
Ticket Sales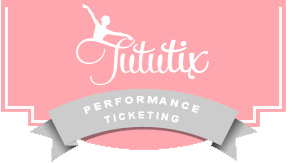 Concert and June Showcase are sold through an online ticketing service allowing families to choose their seats.
You can have your tickets delivered to your mailbox, or to your smart phone as an e-ticket. Note: If you prefer to purchase your tickets by phone, you may directly call (855) 222-2TIX (855-222-2849)
Ticket Sales for the Holiday and June Shows - www.tututix.com/berestdance


Events
Harborfest
This is a fair given by the town of Port Washington where young Berest Dancers have a non-competitive performing opportunity. The Berest Dance Center has been a part of Harborfest for over 30 years.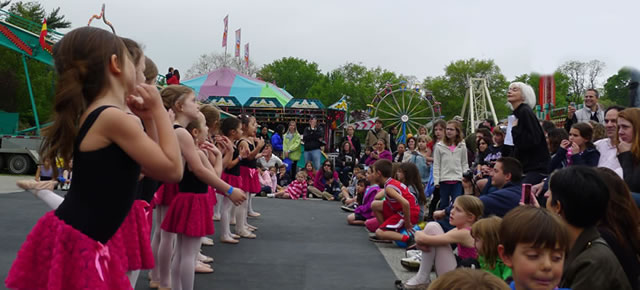 2016-17 Harborfest Information link coming soon
Portfest
This is a fair that celebrates the arts in Port Washington and is sponsored by the HEARTS foundation. Olga Berest brings together the crowds attending the fair by producing a flash mob dance each spring. The Berest Dance Center is a major sponsor of this event each year and operates a large tent with dancers performing all day long.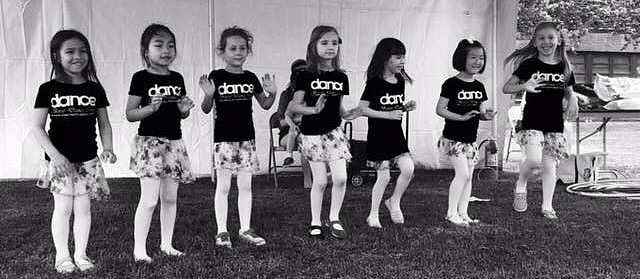 Portfest 2017 Information Link
Master Classes
2017-18 Season: courtesy of Tilles Center of the Performing Arts
Berest Dance Center, in partnership with the Tilles is proud to offer
FREE master classes from the following professional dance companies
Martha Graham Dance Company, Complexions Contemporary Ballet
and Alonzo Kings LINES Ballet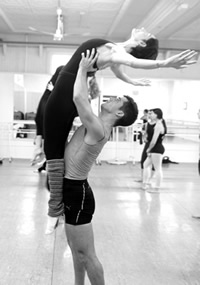 The Berest Dance Center gives annual master classes to the students in our highest level of dance.
Orion Duckstein and dancers from the Paul Taylor Dance Company are frequent guests teaching Partnering as well as Modern Dance technique.