Berest Dance Outreach Program


VALENTINE'S DAY APPEAL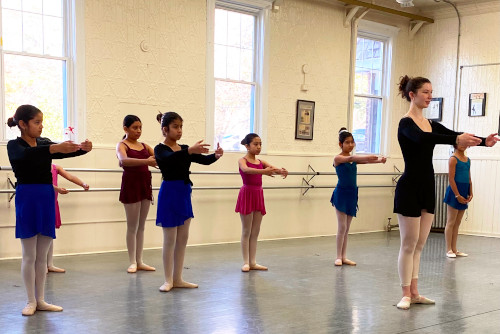 Valentine's Day is upon us. This holiday reminds us to express our love and appreciation for the people we care about. Here at Berest Dance Center, we love our dancers, faculty, alumni, families, and community members. Our shared passion for dance nurtures a healthy mind, body, and spirit. Your enthusiastic participation enhances our close-knit Berest Dance Center community. With gratitude and appreciation in our hearts, we wish you a Happy Valentine's Day!
Last year Berest Dance Center proudly introduced Dance for Joy, an opportunity for young dancers to enjoy free lessons each Sunday. Dance for Joy is thriving thanks to our volunteer teachers, benefactors, and eager dancers. We invite you to make a Valentine's Day contribution to fund tuition and dancewear costs and continue classes for students who otherwise could not afford lessons. Your donation can help us expand our efforts and sustain programming for our current dancers, who will graduate to a new level that requires twice-a-week instruction in the coming Fall.
You may donate through PayPal, by check made out to Berest Dance Center Outreach or through your Berest Dance Portal.
Thank you for your generous support.
Happy Valentine's Day!
Olga Berest
Founder and Director
Your Gift Makes a Difference
$2,000 funds two full tuition scholarships - one-hour lessons for 36 weeks
$1,000 funds full tuition scholarship - one-hour lessons for 36 weeks
$500 funds half tuition scholarship - one-hour lessons for 18 weeks
$250 funds ten adult classes
$100 funds leotard, tights, and skirt
$50 funds pair of jazz shoes
$40 funds par of ballet slippers
Click the image below to read about our program